Rare Louis Vuitton Encyclopadia Humidor Trunk c.1910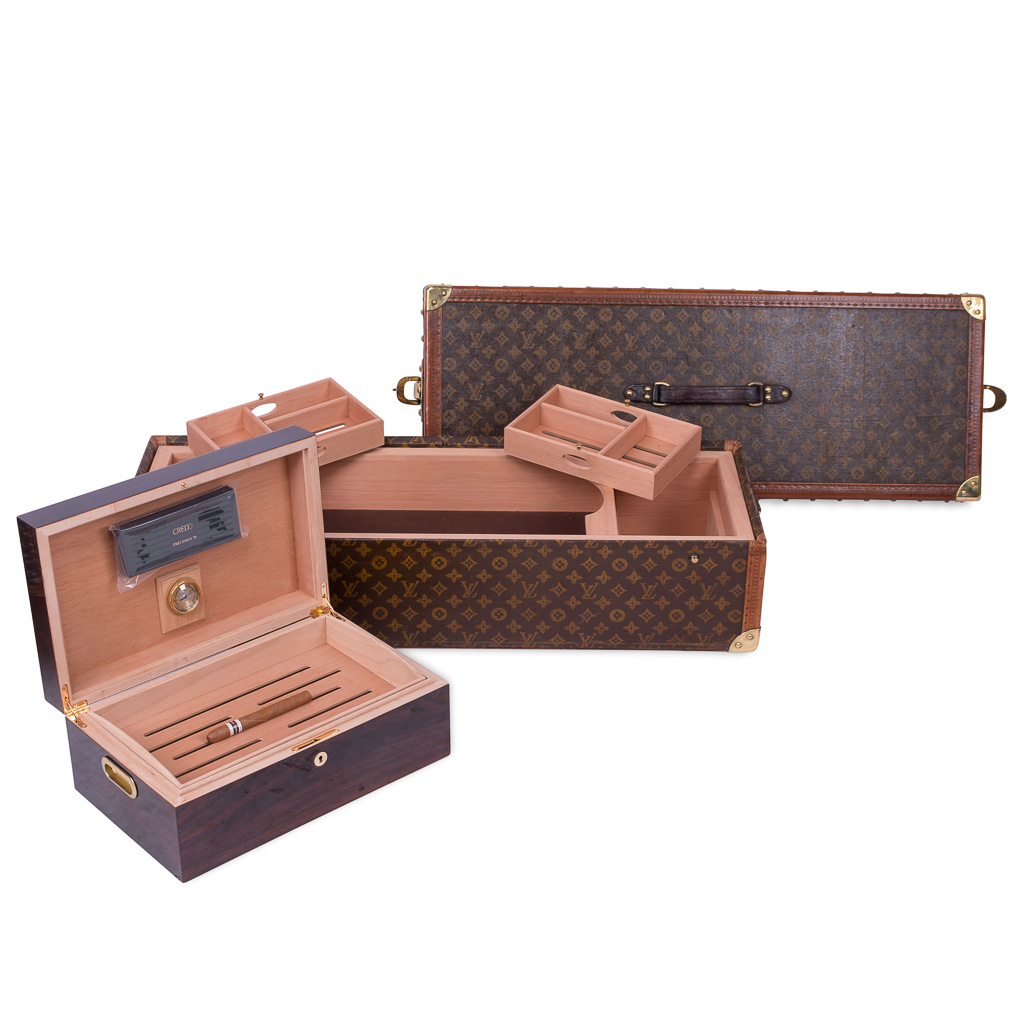 Rare Louis Vuitton Encyclopadia Humidor Trunk c.1910
This trunk was specially made for the Encyclopaedia Britannica by LV and made only 1000 trunks. Few survive to this day in such good condition and this trunk has had a full interior overhaul to make it a wonderful conversation piece and a must have item for a cigar aficionado with a passion for vintage trunks.
This is a unique piece, the lid lifts to reveal a handmade and hand finished humidor in Spanish cedar wood (with sponge humidifying filter system) and removable central humidifier, the exterior of which polished to a grade of 100 gloss all of which made by the finest Italian craftsmanship.
Dimensions
Height: 27cm
Width: 90cm
Depth: 34cm
Very good condition. Some very light wear and tear to the exterior but nothing of note, interior as new.